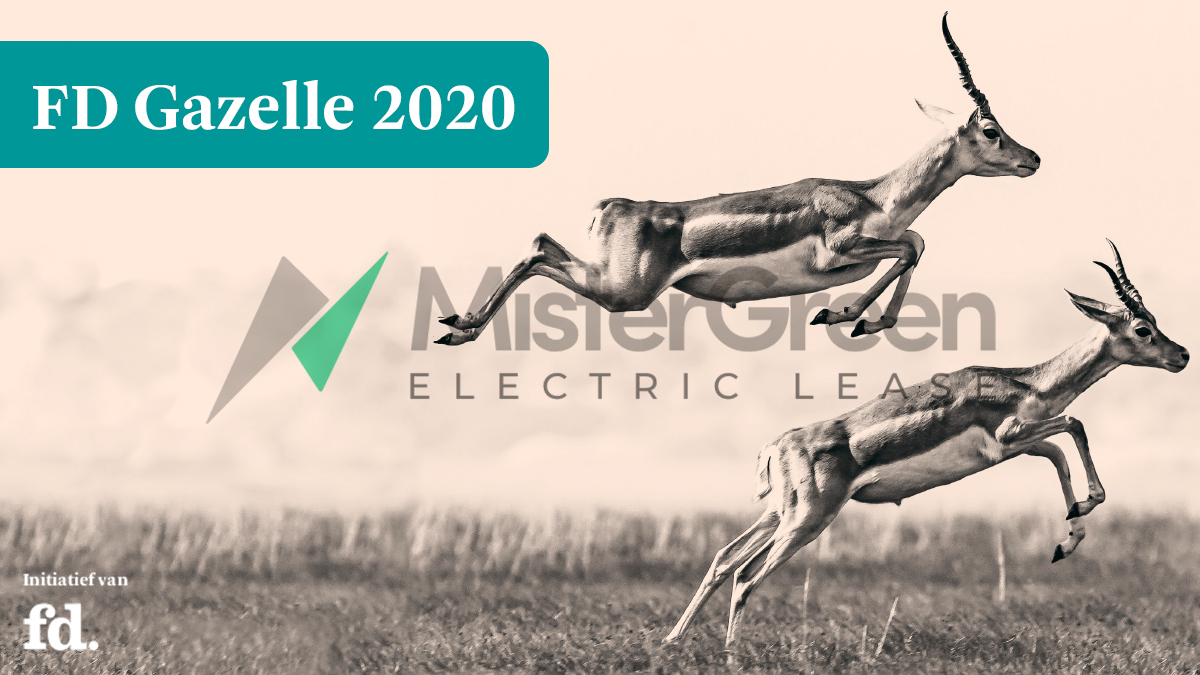 MisterGreen wins FD Gazellen 2020 and is the fastest growing company in the West region
MisterGreen became first in the West region at the FD Gazellen 2020! We are extremely proud of the achievement that we, owners Mark and Florian and the fellow entrepreneurs, have achieved. We have a revenue growth of 152% from 2017 and will not rest until the use of fossil fuels for mobility is over!
Growth
With the core values of innovative, committed and positive, MisterGreen has been growing exponentially every year since 2008. With a growth of 152% from 2017, we are growing rapidly and with an expected turnover of € 35,000,000 in 2020, doubling the number of fellow entrepreneurs and more world-saving Tesla drivers as customers, we cannot take our luck! And that's not all; we are once again the fastest climber at number 35 in the Aumacon Top-100 leasing companies
MisterGreen <3 Tesla
We only lease electric cars with a focus on Tesla, as there is no competition for Tesla to date. Tesla is miles ahead of other car brands when it comes to electric cars, software development for autonomous driving and range. Our growth parallels the success of the Tesla Model 3 in the Netherlands.
Success
Our growth could have been even greater. The success of the Model 3 has been a good estimate, but then your organization must be set up for it. We have caught up by building our own digital ordering platform with a configurator. In this way we have anticipated the success of Tesla.

We would like to thank all our customers and fellow entrepreneurs for their confidence in MisterGreen and its mission!